Announces the publication of
Engagement her latest novel
Fall 2016
Order your copy:
ISBN-13: 978-15-39771272
ISBN - 10: 15 3977127x
Fertility: A Novel
The Business of Reforming American Schools
Contact Denise:
Denise Gelberg
or
(607) 387-5409
Writer, teacher, Brooklyn Native, Ph.D. in labor relations, gardener, wife and mother are all fitting descriptors of Denise Gelberg.

Since leaving the classroom in 2006, she has devoted herself to writing about the things that occupy her thoughts during long swims and runs.

An advocate for children, Denise has written about the current state of education in the United States, including the book, The "Business" of Reforming American Schools (SUNY Press).

Fertility is her debut novel.

She lives with her husband and two dogs – a standard poodle and wire fox terrier – on fourteen acres of rolling hillside ten miles west of Ithaca, New York.

---
A critical look at the influence of the business community on the school reform movement, specifically how popular business management theories have been used as "tools" to produce a "workforce" for the 21st century.
Focusing on the influence of the business community on schools, this book describes how popular business management theories and production processes have been imported into schools during periods of societal upheaval in order to create a sense of order and efficiency while meeting the objective of producing a workforce that meets the specifications set down by employers.

Unlike other books that say why schools need to be reformed or how that reform should proceed, this study takes a critical look at the latest call to restructure schools in light of the economic, social, and political forces that affect the education establishment and the children of our nation.
"Unlike many studies that focus on only one strand of reform, Dr. Gelberg takes up the difficult challenge of comparing three reforms in different eras. The book clearly depicts the broader societal forces that shape reform ideas, documents the intellectual origins of the visions, and specifies the key proponents of each of the perspectives." -- Ken Wong, University of Chicago"The author helps us understand how, once again, business not only drives education reform but also derails us from focusing on underlying social problems that correlate highly with poor school outcomes for children." -- Marilyn Tallerico, Syracuse University
---
Order your copy of
The Business of Reforming American Schools
ISBN-10: 0791435067
ISBN-13: 978-0791435069
---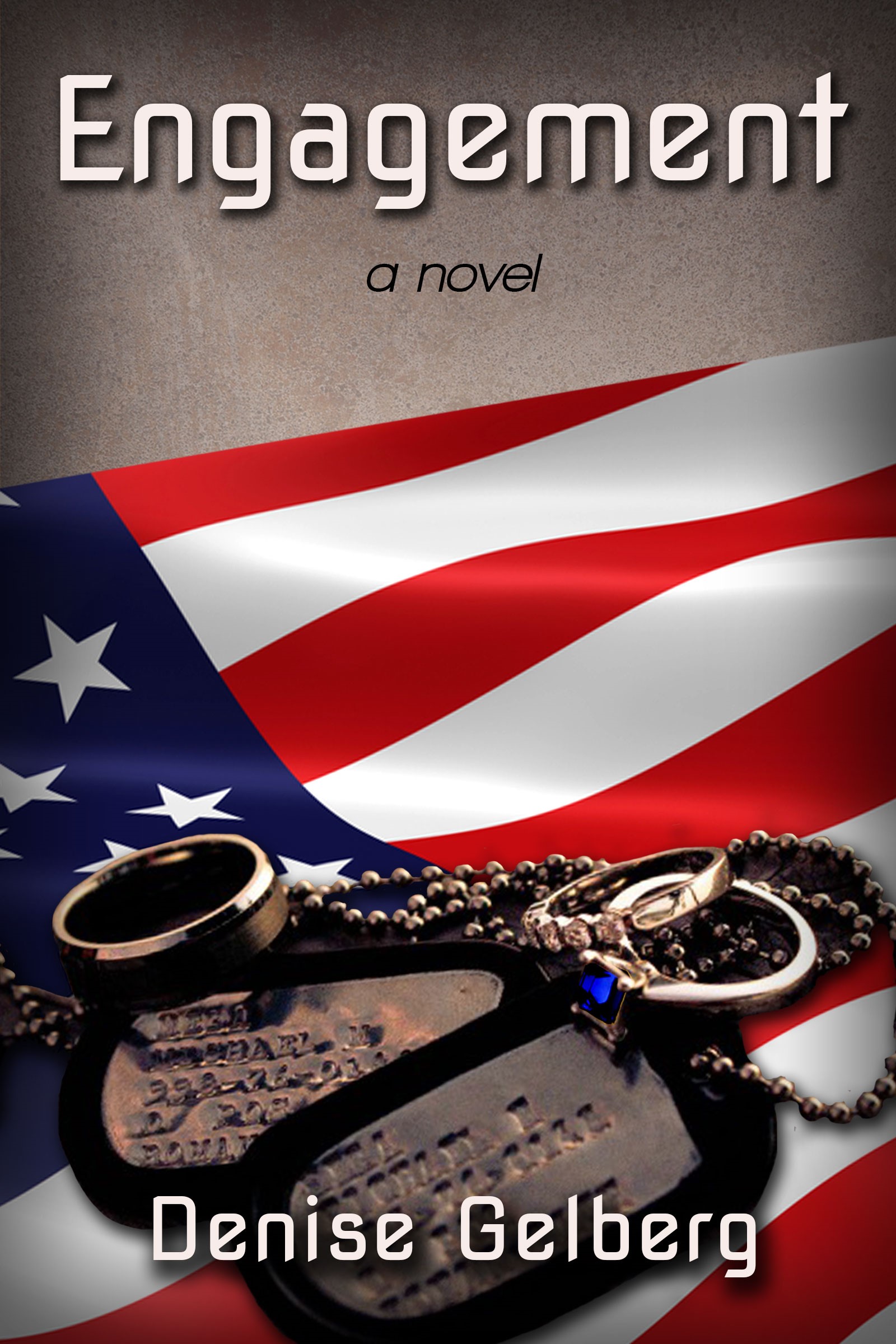 Engagement is the story of young lovers separated by war in the aftermath of the 9/11 terrorist attacks. They share an abiding love and a commitment to improve the world they've inherited. As Tomas goes off to serve in Operation Iraqi Freedom, Sunny takes her first teaching job in a school that serves children from military families. Soon, the future they envisioned is twisted by war's stark realities.
---
"Engagement, Denise Gelberg's latest publication, is an ambitious work of historical fiction. A glimpse into the rationale and complexities of the Iraqi War as seen through the eyes of a conservative-leaning West Point cadet and his liberal fiancée. A sweeping and gripping account that brings stark clarity to the reality of war."
"The compelling story gave me a genuine sense of what soldiering in Iraq was like. Although the author is not a soldier, she somehow made this accessible for the reader. Though some of the novel was difficult, I appreciated - and even felt - what the soldiers went through during their deployment."
"Engagement is an absorbing and inspiring story that interweaves romance and crisp reality. Though moving, it never descends into sentimentality. I recommend it highly!"
"This coming of age story showcases the costs of modern warfare on an intimate level. The protagonists are brought to life, taking the reader along on their shared and yet distinctly separate journeys to adulthood. This is a story that captures a challenging period in America's history through a fascinating lens."
---
Order your copy of Engagement :
OR THROUGH YOUR FAVORITE BOOKSTORE
ISBN-13: 978-15-39771272
ISBN - 10: 15 3977127x
---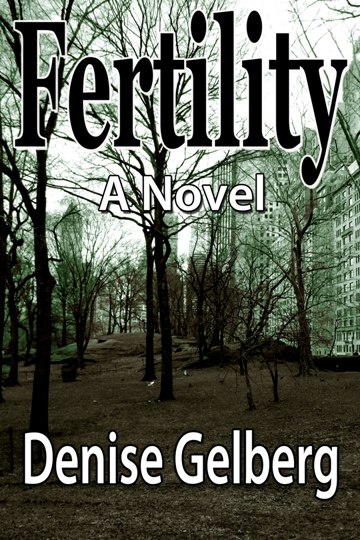 An electrifying beginning involving a near-fatal medical error propels the reader into an engrossing story that never disappoints.
The error brings together Sarah Abadhi, an infertile workaholic attorney with no hope or expectation of marriage and children, and Rick Smith, a driven PICU doctor allergic to commitment. They spend five perfect months as a couple before Sarah inexplicably conceives. The pregnancy drives them apart, compelling each of them to cultivate the barren landscapes of their interior lives.
Set in contemporary New York City, Fertility will appeal to readers who enjoy curling up with a complex love story — one where the two protagonists have to dig deep within themselves to overcome the hand they've been dealt. Part medical thriller, part legal thriller and part darn-good plot-driven fiction, Fertility delivers simple, clean writing and characters you won't soon forget. An excellent
Reader Reviews of Fertility
"Denise Gelberg's novel, Fertility, moved me in a profound way. There were moments that made my heart race just like a great movie or work of art. But what kept me turning the pages (reading the entire book in one weekend), was the way in which layer upon layer of meanings, connections, and moments of happenstance brought her characters together. Whether one believes in a predetermined fate, or just the sheer randomness of people's interconnectedness, the trajectory of her story readily captures the serendipitous nature of life's great sorrows and great joys." 
"As Denise Gelberg wrote Fertility, it flows with the ease of conversation, even as it reveals an insight and depth of characterization rarely found in a relatively short novel. The feeling of being "part of the family" on which this book centers, came to me quickly; I related and I cared! The plot, the details, the settings, the character development, and the language are all meticulously crafted and woven into a meaningful and inspiring slice of life. It left me wanting more, and I can only hope this first novel begets more from this writer." 
"I just finished reading Fertility : A Novel and am still thinking about the characters. They have become part of me because they are so well drawn and compelling. Ms. Gelberg is a gifted writer who immediately pulls the reader into the story by setting the scene and keeping the plot moving. I was never bored. This first novel is well researched in the fields of medicine and law. It gives us hope that people can do the right thing in difficult circumstances and miracles do happen. I eagerly anticipate the prequel or sequel and of course the film adaptation." 
"The title, Fertility, speaks to the deep understanding Ms. Gelberg seems to have of the inner workings of what it takes to survive lives that unfold. One has a sense of personally knowing the characters and equally understanding them more fully through the layers of family histories, which Ms. Gelberg weaves seamlessly into her story. I heartily recommend this lovely book!"
"I would highly recommended this book to my friends and anyone looking for a gripping novel. I was hooked from the first chapter and didn't want to put the book down. Part of the reason was the intriguing main characters, Sarah and Rick, who I took to from the beginning. As I read on, I began to feel invested in their future and had to know how their lives turned out. I also enjoyed the unpredictable story. Just when I thought I knew what was going to happen the plot took an unexpected twist. Fertility: a Novel is a great read. Highly recommended!" 
"This is truly a great read. I picked it up in the morning and didn't stop reading until I was done!" 